What's up? How was your weekend? The goal of this weekend was just to simplify, relax and not spend too much money. I think I achieved that... I napped, cooked, went to Pilates (first class in 3 weeks- I'm still in pain), read and watched a Sex & The City marathon on Sunday. I swear I will be 60 years old and still watching that show...
I organized my stationary drawer which was brought on by the "T" stationary that's in the middle of the first pic. I found the stationary at Michaels for $1.50 in the sale section. That section is very dangerous. I hoard magazines (seriously), so I took a deep breath tackled a stack of mags. I got rid of a ton, but let's just say I need lots more magazine files.
I had a delicious brunch on the patio of
West Egg Cafe
with a friend on Sunday. I heart their food. It's the kind of food that makes you want a nap after eating it. I had a good nap on Sunday afternoon...
A new
Lululemon
store is opening next to the cafe. A new Lulu store is also very dangerous... Do you wear Lulu? I only buy it on sale and I think it's totally worth it. Anyway, the building was covered in their branding, which are little reminders about health and life. I need to remember to "breathe deeply and appreciate the moment" more often.
Oh, and I made the most delicious, scone-like blueberry cookies. Stop by tomorrow for details... :)
Let me know how you are!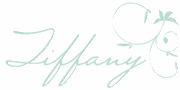 Images via Instagram (@savorhome)