If you are from the south, then pound cake was or might still be a weekly staple for you. My grandmother made it all the time when I was a child. I will openly admit here- I have never really liked it. I just always thought it was flavorless!
Well a few weeks ago, I saw Ina Garten make this
Honey Vanilla Pound Cake
on her show. I love honey and vanilla- well the smell of it is just amazing. It also has a bit of lemon zest. All of that = great flavor, so I thought I would give this recipe a whirl. Here is what you need and what to do:
2 sticks unsalted butter, at room temp
1 1/4 cups of sugar
4 eggs, at room temp
2 tablespoons honey
2 teaspoons vanilla extract
2-3 teaspoons grated lemon zest (3 = more flavor)
2 cups sifted cake flour
1 teaspoon kosher salt
1/2 teaspoon baking powder
Preheat the oven to 350 degrees. Use the wrappers of the butter to grease the bottom of the loaf pan. Line the bottom of the pan with parchment paper, then grease and flour the entire pan.
Using an electric mixer, cream the butter and sugar on medium speed for 4 minutes. This is a critical stage, so cream them the entire 4 minutes. While those are creaming, add the eggs, vanilla, lemon zest, and vanilla into a glass measuring cup. Do not mix them! With the mixer on low, add egg mixture, one egg at a time. Scrape down the bowl after each egg.
Sift the flour, salt and baking powder. Add the flour mixture to the egg mixture slowly until just combined. Be super careful not to overmix the batter. Do a final mix of the batter with a rubber spatula, pour it into the loaf pan and smooth the top.
Now baking time. This is important. The recipe says the cake should be done in 50-60 minutes. Not true according to my oven. It took about 1 hr and 10 minutes. I recommend checking the cake with a toothpick at 50 minutes and every 5 minutes after that until the toothpick comes out clean. My point here is that it is REALLY easy to overcook this cake.
This is what it should look like after it comes out of the oven. Use oven mitts to remove it from the pan and onto a cooling rack.
Once it has cooled a bit, slice it and drizzle it with honey. A side of ice cream might be twice as nice...
Linking up with The Lady Behind The Curtain for Cast Party Wednesday!
xo,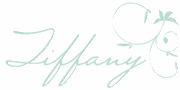 Images by me
P.S. Today I am over at Shelli's blog,
A' la mode
, sharing pics of my living room and participating in her 3 Secrets of Design series! So stop by!