Hi guys! I mentioned last Friday that turning on my oven was on my list of things to do over the weekend. I wanted to make something new and very fall-like. I have been wanting to make something with pumpkin. Very fall-like. I thought about making this
pumpkin mousse
, but decided to make
Jess's pumpkin whoopie pies
...
Let me tell you something people...
These are finger-lickin' good!!!
They are moist, creamy and super easy to make.
Jess made the mini-whoopie pies, but I made regular size pies. I used a regular sized ice cream scoop and baked them for about 15 minutes. I could have gained 30 pounds if these stayed in my house, so I took them to work. My co-workers loved them and you will too. Promise!! Click
here
for the recipe!
Linked up with
Tasty Tuesdays
&
The Lady Behind The Curtain
!
xo,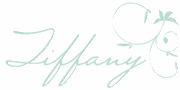 Images by me