I hope you all had a great long weekend at the pool or the beach while eating lots of ribs and burgers! I am happy to say that my weekend was just the opposite. It was water-less and rib-less and for whatever reason, I was quite content.
Although it was quiet, I had a list of things to do- hair appt, take Max to the groomers, clean my house, grocery shop for a dinner that I am preparing for my parents next week, laundry, nap(s), blog posts, Pilates and so on and so on. I got a few items done on Saturday, but most of my to-do list that day was canned because I was immersed in this novel...
I follow
Katie Lee
on Twitter and she tweeted about her new book,
Groundswell
, on Saturday morning as I was waiting for Max at the groomers. I just finished Bethenny Frankel's
really
good book,
A Place of Yes
, and needed a new
really
good book. So I downloaded it as soon as I got home and COULD NOT PUT IT DOWN! It is a modern-day fictional masterpiece about Emma, a small-town girl who moves to New York and meets and marries a big-time gorgeous actor. As my mom always says, "Don't judge a person by their gift wrap." Well Emma did just that and learned that the grass ain't always greener...
It's just a great book about a journey to self-discovery, life lessons, love, friendships- oh and fashion, lots of good fashion! Katie beautifully describes the characters' wardrobes and references tons of real people and real designers. That sucked me in even more. So if you need a good book to read by the pool, on the beach or in a big cushiony chair in your home (which was my scene), then buy or download this book today! Let me know your thoughts if you have already read it!


xo,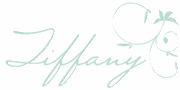 P.S. Katie just sent me this sweet tweet,