Italian food is my second favorite food (Mexican is my true weakness). It's tasty and mostly really easy to make. Up until a year ago, I would make pasta using sauce out of the jar. There is nothing wrong with that, but there is something better and most importantly,
fresher
. I ran across this
recipe
by David Rocco and jars of marinara sauce in my pantry have since been non-existent. His is a "five minute" recipe, but I have found that it tastes better if it simmers a little longer. Here is what you need and what to do...
4 Tablespoons of extra virgin olive oil
28 oz can of peeled whole tomatoes (pureed) or crushed tomatoes (preferably San Marzano)
1 medium onion- finely chopped
2 garlic cloves- finely chopped
1 Tablespoon of red pepper flakes- divided ( I like it hot!!)
Handfull of fresh basil- chopped or torn
Salt to taste
In a medium saucepan, heat the olive oil (on medium heat) and add 1/2 of the red pepper flakes, the garlic and the onions. Stir occasionally to prevent the garlic from burning. Cook for about 5-6 minutes until the onions are translucent and a little soft. Add the tomatoes and the rest of the red pepper flakes, then simmer for about 10 minutes. Add the basil and simmer for another 5 minutes. I usually add the basil when I start cooking the pasta. Add a healthy serving of the sauce to the cooked pasta (whole wheat for me) and top it off with more basil and freshly grated parmesan cheese. A side of wine and crusty bread would be good, too.
The sauce freezes beautifully, so freeze the leftovers, if any... :)
Linking up with:
xo,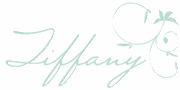 Image by me