I know that it's cold in most of the U.S., so some of you might think I'm crazy for posting an "iced" anything. But this is SO good, that I couldn't wait for warm weather to tell you about it. On Sunday, I had a craving for something sweet and satisfying and most importantly quick. When I flipped to the very last recipe of Ina Garten's new cookbook, "
Foolproof
," I knew this was it...
Let me tell you, this drink is DIVINE! Yes, it's cold, but its frothy, it's creamy, it's slightly sweet, and it's SO easy to make. I made this one with decaf espresso, but I'm sure this can be made with regular coffee if that is what you have on hand. I think it would be the perfect quick dessert for a summer dinner party - or the perfect quick dessert to curl up with by a fire in the winter time.
Here is what you need and what to do:
6 (1 oz) shots of espresso, regular or decaf
3 tablespoons of sugar
1 teaspoon pure vanilla extract
1/4 cup hot water
2 cups ice
4 scoops of vanilla ice cream
Unsweetened cocoa powder for garnish
Add the espresso, sugar, vanilla and hot water to a blender and stir until the sugar is dissolved. Add the ice and blend on high until the mixture is almost smooth. Divide the mixture among 4 glasses or 3 glasses or 2 glasses - whatever makes you happy.
Add a scoop of slightly thawed ice cream to each glass. Using a small sifter, sift cocoa powder on the top of each glass as a garnish.
Enjoy!!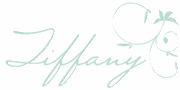 Images by me